Description
The Arena is rated one of the top gaming style desks on the market by IGN.com: "Best Dedicated Gaming Computer Desk". Our Swedish designers created it to optimize your gaming and computing experience with utilizable features, sturdy long lasting materials, and simple aesthetics.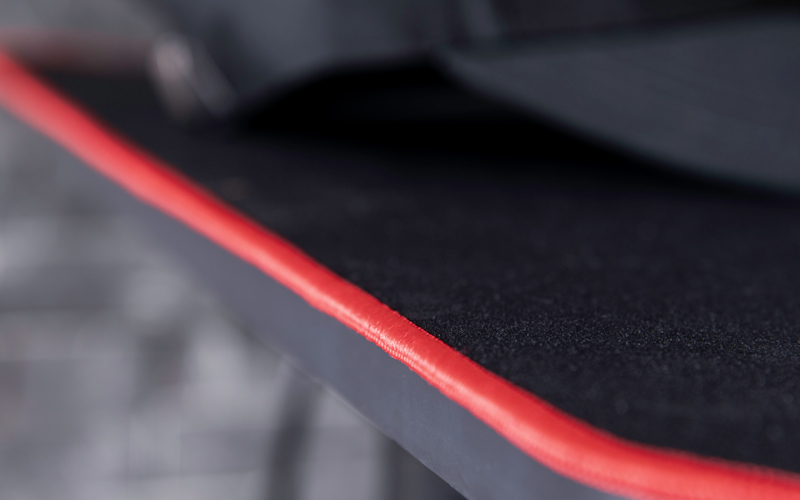 Huge Full-Surface Mousepad
The entire surface of the Arena desk is covered with an interchangeable microfiber mousepad on top of a tough MDF board. The mousepad is specially designed to custom fit the curved 14 sq. ft. (1.31 sq. meters) Arena desk with an anti-slip rubber bottom to ensure that it stays in place.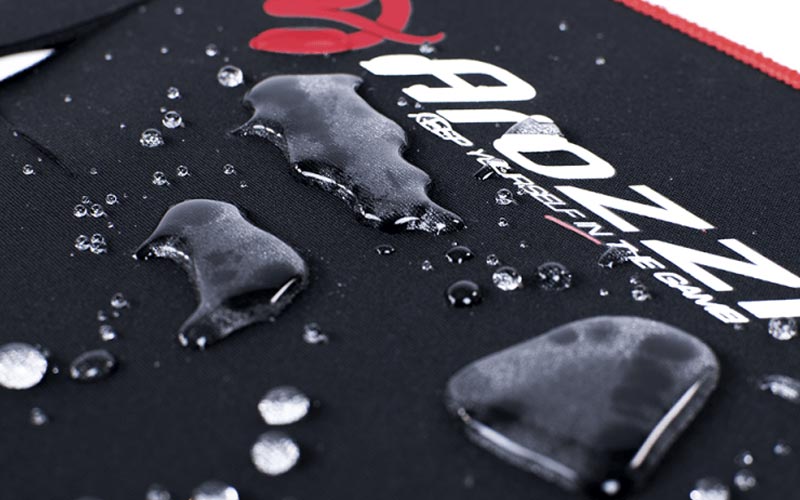 Water-resistant & Easy to Clean
The full-surface mousepad is also water resistant, making clean up easy and simple. If you wish to have a more thorough cleaning, just throw in your machine washer at a low temperature & air dry afterwards.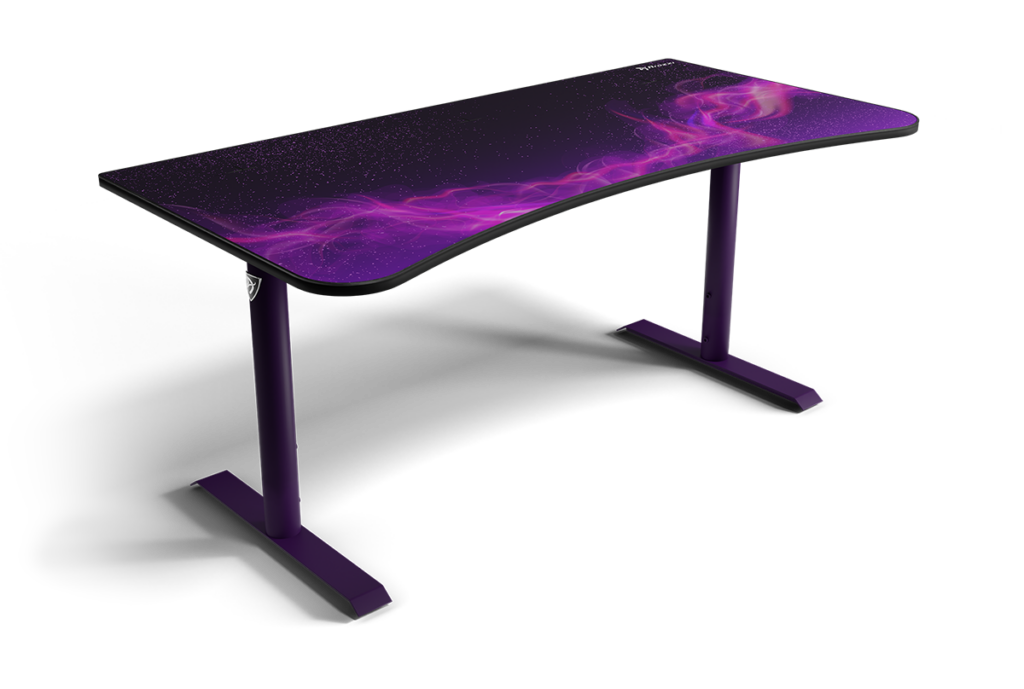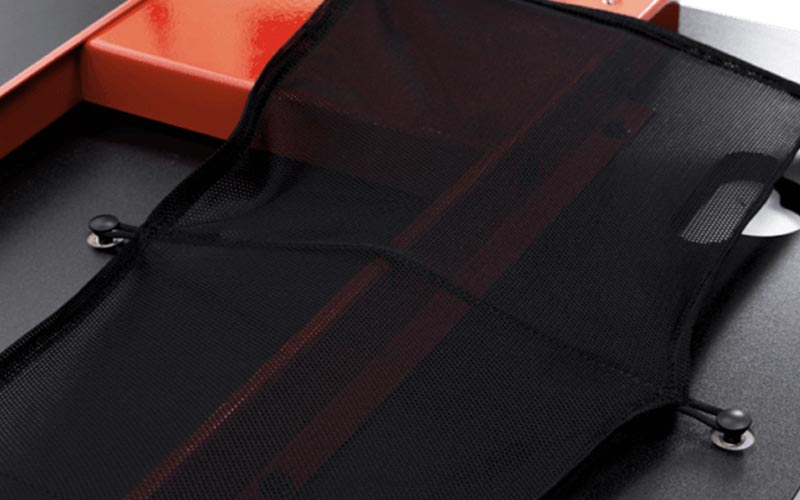 Cable Management
The Arena has a 3 cut outs on top of the surface that lead to a mesh basket that tightly held against the underside of the desk top for cable management. This system is easier to manage, out of the way, and looks great.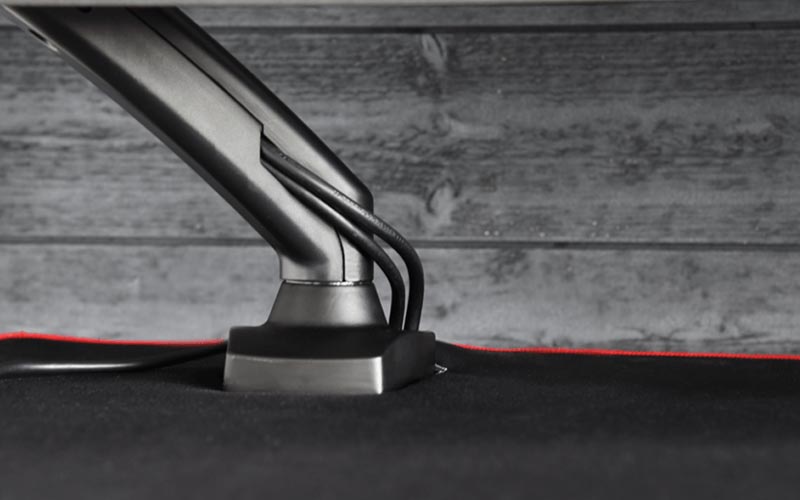 Monitor Attachment
The 3 cut outs are not only for cable management but for attaching monitors as well. The 160cm ( 5'3") wide desk is spacious enough to hold 3 large sized monitors.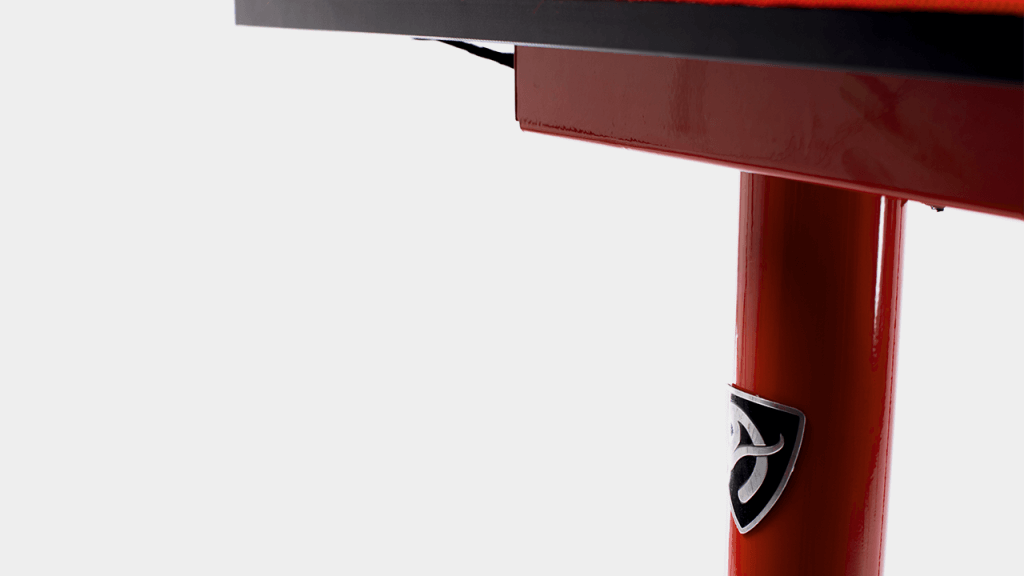 Height Adjustable
The Arena is held up with sturdy steel legs that are height adjustable up to 10cm (3.9inches). Use the hex key to straighten the legs and add extra stability. There are also 4 balance adjustment knobs below the feet to prevent the desk from wobbling so it can adapt to your personal environment.
Desk Specifications
| | |
| --- | --- |
| Desk Top Load Capacity | 80 kg (evenly distributed) |
| Desk Height | 71cm - 81cm |
Dimensions
| | |
| --- | --- |
| Box Size | 92.5 x 64.5 x 27.5 cm / 36.5 x 25.0 x 10.0 inches |
| Gross Weight | 47.5 kg / 99.2 lbs |
| Desk Netto Weight | 39 kg / 85.5 lbs |
Having trouble putting your desk together? Check out our detailed video guide.
Or if you prefer a paper guide you can download a PDF copy below.